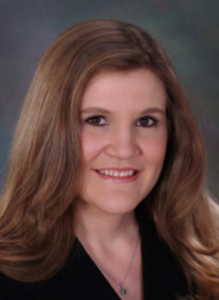 Executive Director
Nuclear Waste Strategy Coalition (NWSC)
Contact Information:
Office: 615.905.1375
Email: katrina@theNWSC.org
A former Florida Public Service Commissioner (2006-2009), Katrina McMurrian draws upon extensive regulatory experience to organize and facilitate relevant policy forums and to advise an array of entities on key regulatory and policy issues in the energy arena.
McMurrian currently serves as Executive Director of the Nuclear Waste Strategy Coalition (NWSC), an ad hoc organization representing the collective interests of member state utility regulators, state consumer advocates, state radiation control officials, state energy officials, tribal governments, local governments, electric utilities with operating and shutdown nuclear reactors, and other public and private sector experts on nuclear waste policy matters. 
McMurrian also serves as Executive Director of the Critical Consumer Issues Forum (CCIF), a unique national forum in which state utility regulators, consumer advocates, and energy companies – via a series of facilitated, interactive dialogues – engage on issues that are not only important to these three core communities but also to consumers, policymakers, and other stakeholders.  As a result of this collaboration, CCIF has produced valuable reports on energy topics including grid modernization, distributed generation, consumer solutions, and smart communities.
In these roles, McMurrian frequently interacts with Congress; Administration officials; state and federal utility regulators; state and national consumer organizations; other state, tribal, and local officials; industry representatives; and numerous other stakeholders.  She also currently serves on the Smart Energy Consumer Collaborative Awards Advisory Panel and is a member of the American Nuclear Society, the Institute for Nuclear Materials Management, and U.S. Women in Nuclear.
As a commissioner, McMurrian decided numerous cases involving Florida's electricity, gas, communications, water, and wastewater providers; appeared before Congress; worked with other state and federal agencies; and participated on a number of influential national policy boards.  She served on several National Association of Regulatory Utility Commissioners (NARUC) committees, including Electricity, Nuclear Issues (Vice Chair), Consumer Affairs, and Education & Research, as well as on collaboratives with the Federal Energy Regulatory Commission (FERC), including Demand Response (Co-Chair), Smart Grid, and Competitive Procurement.  She also served on the Executive Committee of the NWSC, Advisory Council to the Electric Power Research Institute (EPRI) Board, EPRI Energy Efficiency/Smart Grid Group, Keystone Energy Board, Eastern Interconnect States Planning Council, and the Southeastern Association of Regulatory Utility Commissioners (SEARUC).  Prior to her appointment by Governor Bush, McMurrian served in a number of other roles at the Florida PSC, addressing issues such as environmental cost recovery, territorial agreements and disputes, electric industry restructuring, nuclear waste, and electric reliability.
A Northwest Florida native, McMurrian received a Bachelor's degree in finance and an MBA from Florida State University.  She and her husband currently reside in Franklin, Tennessee.